Workshop Title:
Accounting Practices and Corporate Governance in Firms Exposed to Cryptocurrency
Date:
May 30th, 2024 (GMT+1)
Organizer:
Department of Economics, King's Business School, King's College London
Keywords:
Accounting
Corporate Governance
Cryptocurrency
Machine Learning
Workshop Chair:
Personal Bio:
Dr. Canh Thien Dang is a Lecturer in Economics at the Department of Economics, King's Business School, King's College London. He is also an academic supervisor at the Institute of Finance and Technology, University College of London, and a chief examiner for the University of London International Programme (Econometrics). Before joining King's, he lectured and conducted research at the London School of Economics as an LSE Fellow in Economics, and at the University of Warwick as a postdoctoral fellow (in Economics). He completed his PhD in Economics at the University of Nottingham in 2018.
Workshop Description:
Background:
The workshop on Accounting Practices and Corporate Governance in Firms Exposed to Cryptocurrency aims to address the emerging challenges and opportunities presented by the widespread adoption of cryptocurrencies in the corporate world. As digital currencies continue to gain traction, businesses are increasingly incorporating cryptocurrency transactions into their operations, posing unique accounting and governance complexities.
This workshop aims to gather presenters to discuss current and new topics in business and management schools. We aim to delve into the intricacies of managing cryptocurrencies within corporate settings. Participants will gain valuable insights into the fundamental principles of accounting for cryptocurrencies, including valuation, recognition, and disclosure practices. Moreover, the workshop will explore the implications of cryptocurrency exposure on corporate governance structures. It will highlight the need for robust internal controls, risk management frameworks, and regulatory compliance measures in organizations dealing with digital assets. Case studies and real-world examples will be used to illustrate best practices and provide participants with practical knowledge to navigate this evolving landscape.
Goal/Rationale:
The rapid growth of cryptocurrencies has brought about a significant shift in traditional accounting practices and corporate governance. As firms increasingly engage with digital assets, they face unique challenges in accurately valuing, recognizing, and disclosing these transactions. Furthermore, the decentralized nature of cryptocurrencies and the absence of a centralized governing authority raise concerns regarding transparency, internal controls, and regulatory compliance within organizations.
To effectively address these challenges, it is crucial to explore and develop accounting practices and corporate governance frameworks tailored specifically to firms exposed to cryptocurrencies. This research topic aims to investigate the current gaps and propose solutions to ensure accurate financial reporting, enhanced risk management, and regulatory compliance in this evolving landscape.
Scope and Information for Participants:
To achieve the goal of developing improved accounting practices and corporate governance in firms exposed to cryptocurrencies, a multi-faceted approach will be taken. First, an in-depth analysis of existing accounting standards and frameworks will be conducted to identify gaps and limitations in relation to digital assets. This will involve reviewing established guidelines such as the International Financial Reporting Standards (IFRS) and Generally Accepted Accounting Principles (GAAP). Furthermore, recent advances in blockchain technology, auditing methodologies, and data analytics will be explored to leverage innovative solutions. The use of smart contracts, distributed ledger technology, and automated auditing tools can enhance transparency, accuracy, and efficiency in accounting processes. Collaboration with industry experts, regulators, and professional accounting bodies will be instrumental in understanding the practical challenges faced by firms and incorporating real-world insights into the research. This will ensure that the proposed solutions are practical, feasible, and aligned with evolving regulatory requirements.
Overall, this workshop aims to bridge the gap between the rapidly evolving cryptocurrency landscape and traditional accounting and governance practices, enabling firms to navigate the complexities of digital assets effectively. By doing so, it will promote trust, transparency, and confidence in the financial reporting of firms exposed to cryptocurrencies.
We are open for PhD students and academics who work on the related topics, as well as interested practitioners who would like to contribute further to the topic.
Venue:
Bush House, Strand Campus, King's College London, 30 Aldwych, London WC2B 4BG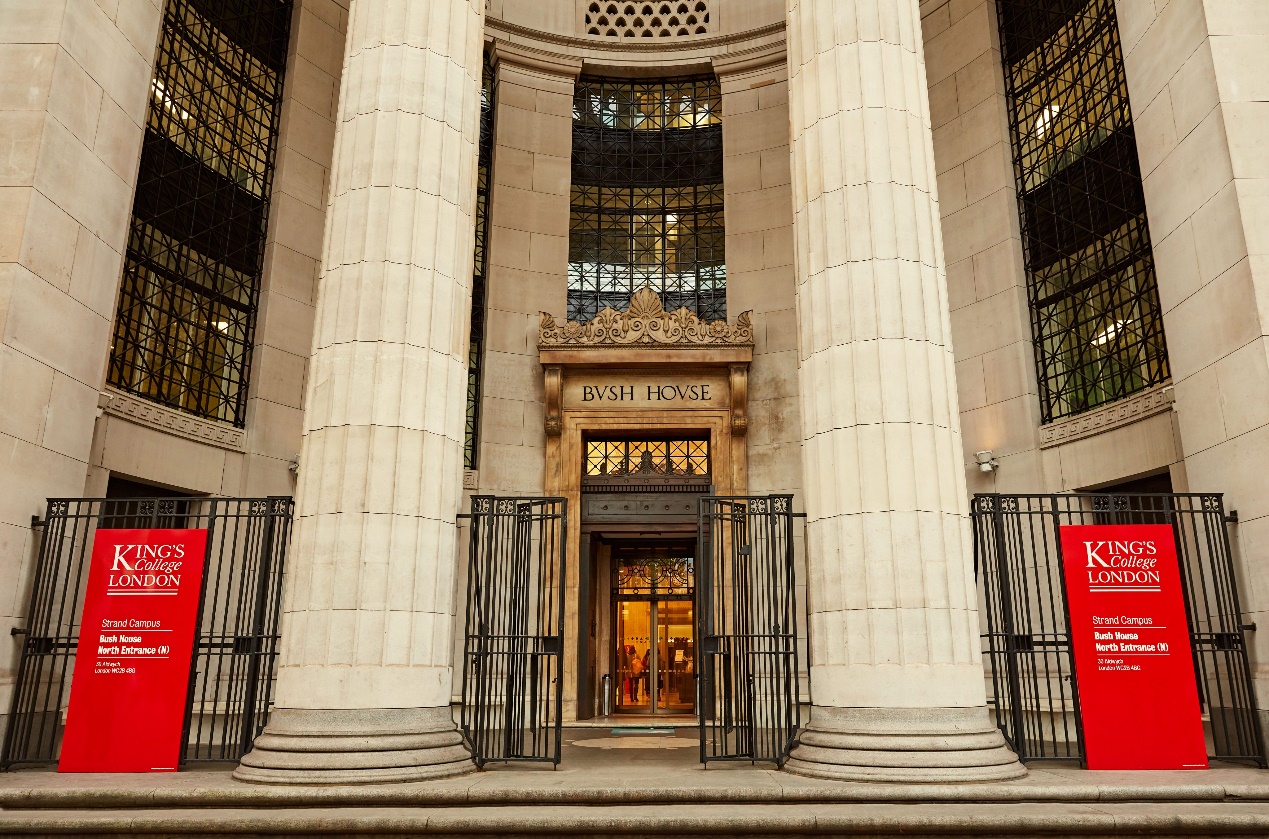 VISA:
https://www.gov.uk/
In order to ensure the information is correct and up to date, there may be changes which we are not aware of. And different countries have different rules for the visa application. It is always a good idea to check the latest regulations in your country. This page just gives some general information of the visa application.
UK Visa Information
What you need to do
Check if what you plan to do in the UK is allowed as a Standard Visitor.
Check you meet the eligibility requirements.
Check if you need to apply for a visa to visit the UK.
Apply for a Standard Visitor visa online - if you need one.
Check you meet the eligibility requirements
You must have a passport or travel document to enter the UK. It should be valid for the whole of your stay.
You must be able to show that:
you'll leave the UK at the end of your visit
you're able to support yourself and your dependants during your trip (or have funding from someone else to support you)
you're able to pay for your return or onward journey (or have funding from someone else to pay for the journey)
you'll not live in the UK for extended periods through frequent or successive visits, or make the UK your main home
Check if you need a visa to visit the UK
Depending on your nationality, you'll either:
have to apply for a Standard Visitor visa before you travel to the UK
be able to visit the UK for up to 6 months without needing a visa
You can check if you need a visa before you apply.
If you do not need a visa, you must still meet the Standard Visitor eligibility requirements to visit the UK. You may be asked questions at the UK border about your eligibility and the activities you plan to do.