Workshop Title:
Green Development for Urban Communities
Date:
May 15th, 2024 (GMT+3)
Organizer:
Danubius University from Galati
Keywords:
Urbanization
Sustainable development
Green economic growth
Smart communities
Environmental impact
Carbon emissions
Urban carbon accounting
Workshop Chair:
Personal Bio:
Florian Marcel Nuţă is a Professor Dr. Habil. at Danubius University from Galaţi, with over 17 years of teaching and research experience. He is affiliated with Ştefan cel Mare University of Suceava, Doctoral School of Social and Human Sciences, for research and doctoral supervision. His scientific research is conducted in the following fields: Environmental Accounting, Climate Change Economics, Energy Economics, Urban Environmental Accounting, Carbon Accounting, Green Taxation, and Public Policy.
He is involved in numerous editorial initiatives as editor-in-chief, editor, member of the international scientific board, and reviewer for scientific journals and international conferences, conducting more than 500 peer-reviews during his academic career.
Dr. Nuţă worked as a reviewer for Renewable & Sustainable Energy Reviews, Energy Efficiency, Resources Policy, Sustainable Energy Technologies and Assessments, Economic Research, Journal of Entrepreneurship in Emerging Countries, Cogent Business and Management, and other peer-reviewed scientific journals.
Workshop Description:
Background:
Urbanization is a key performance indicator for social and economic development contributing to human welfare. Urban regions are known for better social services, economic opportunities, public goods, and commodities. Many economic activities are concentrated around urban agglomerations serving it and, at the same time, depending on it. It is widely recognized that urbanization and economic growth are linked, this relationship creating the premises for human development. However, urban areas are responsible for approximately three quarters of the total amount of carbon emissions in the world. Under these circumstances, it is critical to review the future development patterns for urban areas in order to successfully mitigate the carbon emissions and, at the same time, to ensure a steady social and economic growth that will support further human development and a certain standard of living.
Goal/Rationale:
Urbanization is not a static phenomenon but an evolving process which incorporates an important amount of resources. Additionally, urbanization have its own expansion stages, each stage with its characteristics and level of effects upon society and ecological environment. Beside the anthropic resources (human and financial) involves the transformation of ecological environment, being responsible for pollution, biodiversity loss, and natural resources usage. There is a trade-off between ecological loss on one hand, and economic and social gain on the other. Climate change and irreversible ecological degradation put the human society existence under scrutiny and the vital menace needs to be addressed. First, it is important to identify, assess, and quantify the environmental impact urbanization creates, with all its features and processes. After identifying the real measure of the relationship between urbanization and environmental quality, we have to emphasize those features that have a role in reducing the environmental degradation and contributes to the improvement of its quality. Therefore, factors such as renewable energy and technological advancements need to be promoted and public policies based on it need to be designed accordingly.
Scope and Information for Participants:
The main goal of the workshop is to generate an intense exchange of ideas and discuss topics related to the nexus between urbanization, economic development, and climate change mitigation.
The workshop participants are welcome to involve in topics such as urbanization, carbon accounting, climate change, green public policies, sustainable communities, smart urban solutions, carbon emissions mitigation, urban pollution, urban ecological footprint, rural vs urban asymmetries, and other related subjects. The central point relates to the environmental impact of urbanization, identifying and promoting policy recommendations designed to reduce the environmental impact and improve the ecological quality. Both students and faculty are welcome to participate at the debates. The workshop format will favor debates, creating the premises for future research ideas development.
Venue:
Faculty of Economics and Business Administration, Danubius University from Galati, Bulevardul Galati 3, Galati 800654, Romania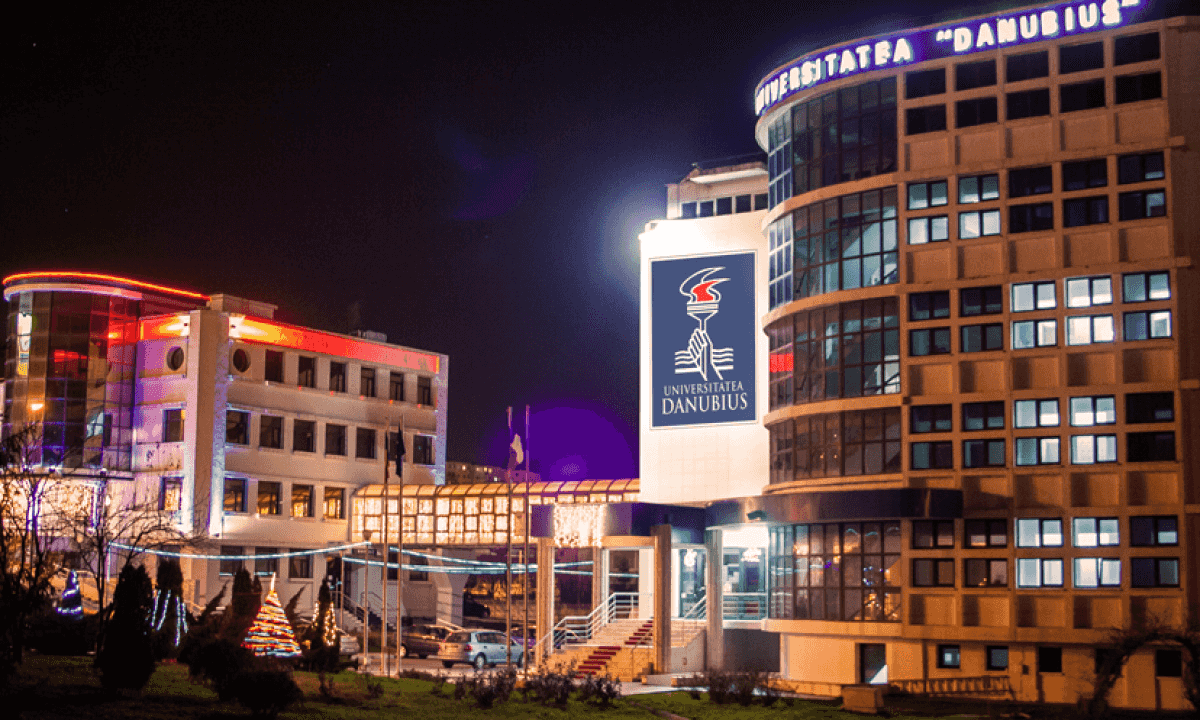 VISA:
Acasa (mae.ro)
Officials who hold diplomatic, service and official passports, as well as their family members, who travel to Romania for official purposes, can directly contact the chosen diplomatic mission/consular post of Romania. The contact details of the diplomatic missions and consular posts of Romania can be consulted here.
It is highly recommended that visa applications be lodged at least 2 weeks before the estimated date of departure and not more than 3 months before that date. The date from which the period of taking a decision upon a visa application is the date when the visa applicant presents oneself at the diplomatic mission/consular post of Romania.
Before you begin
In order to be able to apply online you must:
Have a valid e-mail address
Use a computer which fulfills certain technical requirements. For further information see About the E-VIZA portal.
Have the possibility of uploading the required supporting documents.
If you wish to print or save a copy of your application you must have access to Acrobat Reader or other similar .pdf readers.
Attachments
It is advisable that your supporting documents be translated into Romanian or English by an authorized translator. All documents you submit must be legible. All attached documents must be presented in original and copy when you visit the Romanian diplomatic mission / consular post.
Each document must not exceed 2 Megabytes (2 MB).
Only Latin characters are allowed in the filename.
We accept files in the following formats: jpeg, jpg, tif, png, bmp, txt, rtf or pdf.
How it works
The visa application consists of a number of fields which you have to fill in. Note that you cannot use the "back" and "forward" buttons from your browser (e.g., Internet Explorer). Use only the buttons in the electronic form to move forward and backward between pages.
Visa applications can be lodged only individually. In case more people travel together, each person must apply for an individual visa. In addition, please note that individual visa applications must be lodged for people included in the same travel document (e.g.: underage children included in the parents' travel documents).
If you started registering an electronic application file it is possible to interrupt the application process and save it. You can resume the registration and continue filling in the application at a later stage. An application saved temporarily is stored for 30 days.
When your visa application is decided upon, you will receive a notification by e-mail to the address you supplied when you started your application.